91dave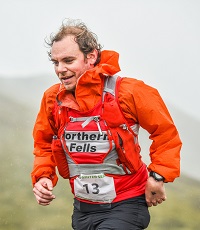 Software Engineer, Fell Runner, Ale Drinker and Rock Climber. Not always in that order, rarely all at once.
Software Engineer
I've been a professional software engineer since about 2007. I've previously worked as C# developer for ASH Wireless, and True Clarity.
I'm currently working as a Software Architect at Adam Matthew; a digital publisher working with archives and libraries around the world to publish original historical manuscripts and documents. I spend most of my time using .NET core, AWS, Kubernetes & Docker, and working on our Quartex platform.
Fell Runner
Whilst I've always loved hill walking (particularly in the Lake District), and only started trail and fell running in the last few years. I entered the Lakeland Four Passes race in 2017 and never looked back. Fast forward to now, and I'm now based in Cumbria, run with the Northern Fells Running Club, regularly run in the lakeland hills and occasionally compete in mountain ultra-marathons.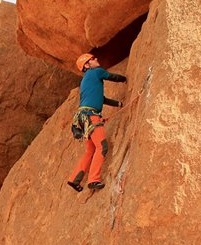 Climber
I've been climbing since about 2011, and mostly consider myself to be a trad climber, but sometimes I have pretensions about "being a mountaineer". If I'm honest what I really mean by this is I like long mountainous routes, and I own a pair of Ice Axes.
I've climbed all around England and Wales, and further afield in Europe and Morocco. I've also done a number of first ascents in the Morrocan Anti-Atlas. I'd love to do more Winter and Alpine climbing, but I suspect I'll keep returning to Tafraout for years to come..